Programming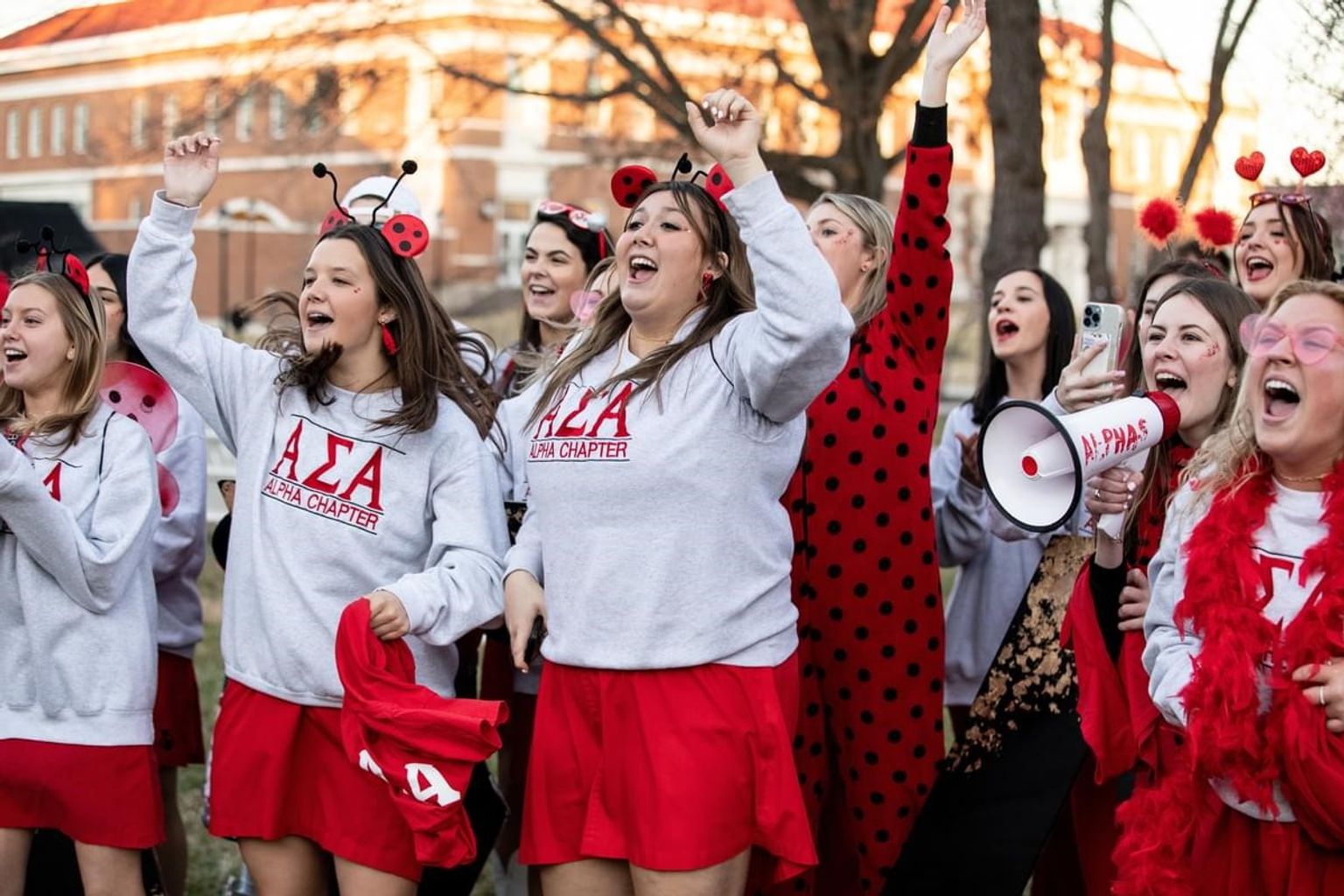 New members
In-person education
Learning through the online component on MyAΣA
Member manual
Mentorship connection to a certified big sister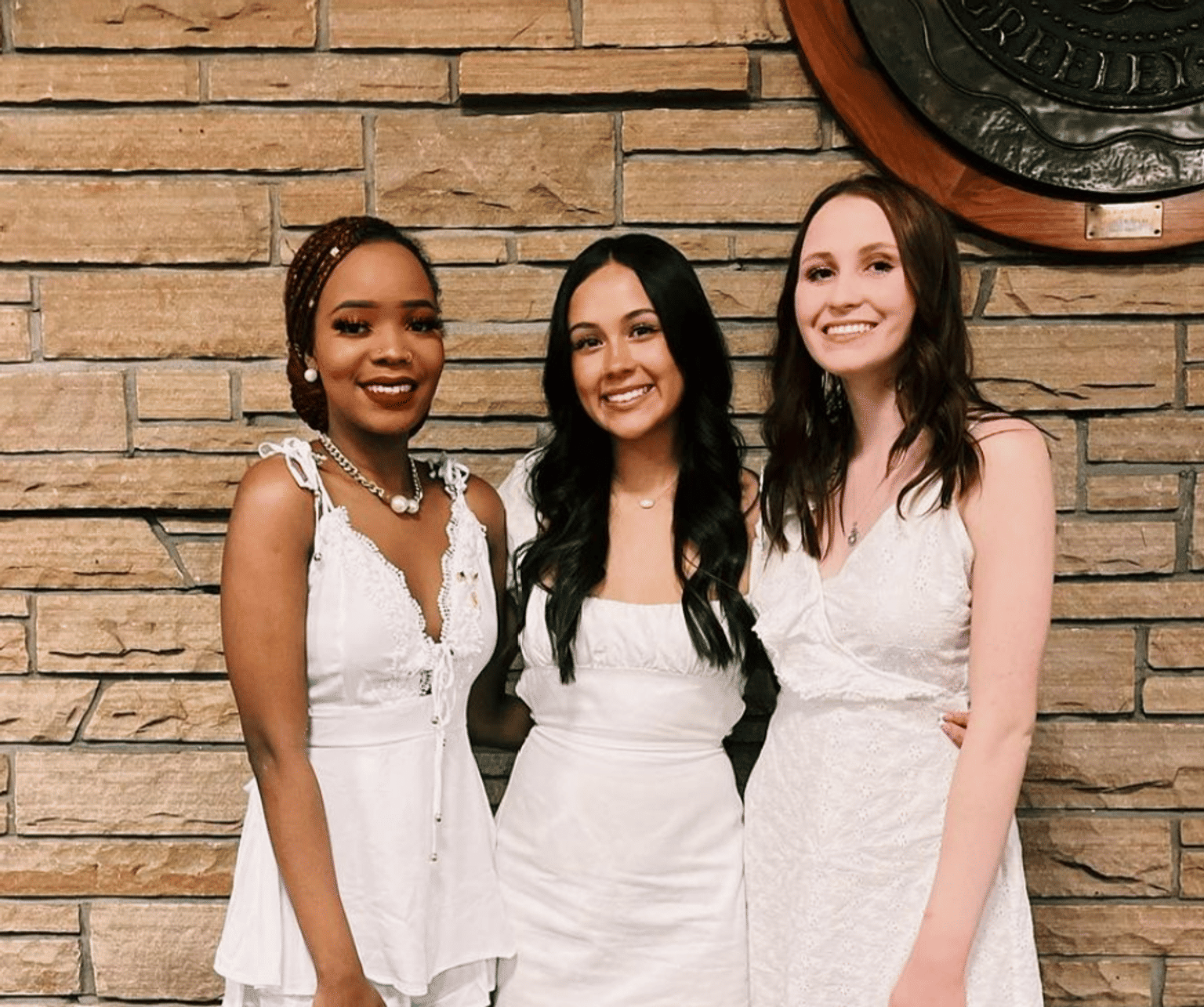 Initiated members
Quarterly chapter core value programs
Learning through the online component MyAΣA
Big sister certification required for those interested in serving as a mentor to new members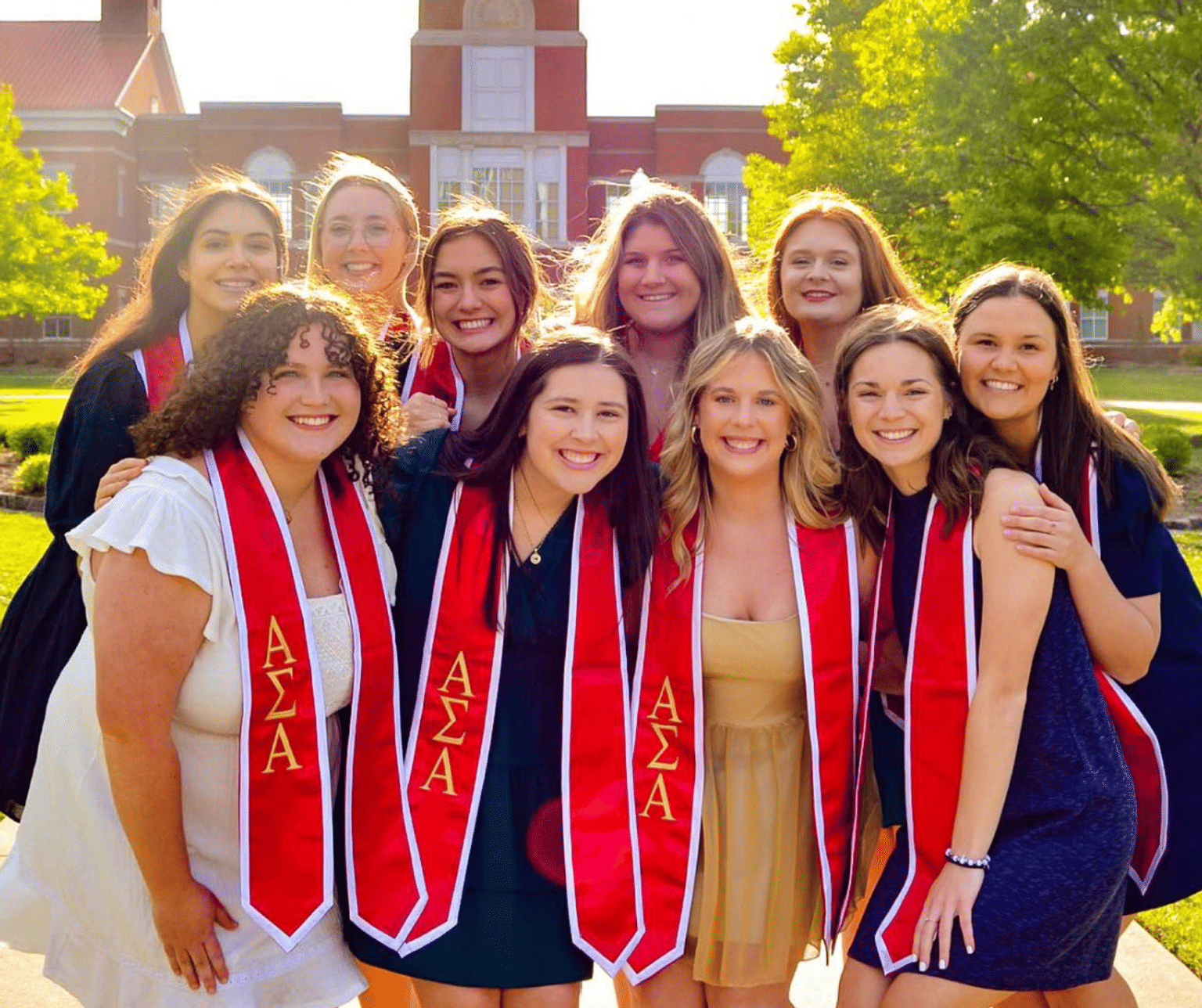 Senior members
Learning through the online component on MyAΣA
Monthly small group topic-based discussions
Legacy plan project
Behind Happy Faces
Alpha Sigma Alpha is committed to fostering a sisterhood that is supportive of mental health.
The Behind Happy Faces curriculum was designed to give collegiate members the tools they need to address their mental health.
The program uses cutting-edge educational videos and lesson plans to enhance emotional development through six lessons:
Understanding Mental Health provides a definition of mental health and discusses the reasons sisters do not seek help for mental health challenges.
Your Mental Health helps members better understand the mental health challenges in their lives, and learn about a spectrum to identify how they are addressing those challenges.
Changing Ineffective Coping explains the differences between effective and ineffective coping and allows members to further examine how they are addressing issues in their lives.
Talk to a Sister helps members learn more about how to approach a sister who needs help.
Before the Breakdown helps members learn tips on what actions to take when someone is suicidal.
Sympathy, Empathy & Compassion provides clear definitions for the differences between the three terms.
Each lesson includes videos, PowerPoint presentations, facilitation guides and handouts and should be coordinated by the chapter's wellness chairman. Wellness chairmen, advisors and region volunteers can access the program materials on MyAΣA.
To facilitate this lesson effectively, it is helpful to have experience or training as a facilitator in other areas of campus life. If you have a member who is or has been a resident assistant, student organization leader, peer advocate or is studying to be a teacher, they could be an excellent facilitator for this program.
Support & Safety Program
Alpha Sigma Alpha believes it is important to empower members to take a stand against sexual assault and to give them the tools they need to speak up and intervene in difficult situations.
The Support & Safety Program provides members with information through chapter workshops to be facilitated by trained volunteers.
The support & safety workshops focus on the following topics:
Healthy relationships
Self-care and consent
Bystander intervention
Alcohol and risk reduction
Each year the chapter should host one workshop that focuses on support & safety topics. There are four workshops the chapter can select to fulfill the chapter programming. Each workshop must be facilitated by a trained volunteer.
The Support & Safety Program is an exclusive member-only program.
53rd National Convention and Leadership Conference
Save the date for the 53rd National Convention & Leadership Conference in Kansas City, MO, July 10-13, 2024. The convention will be held at the Kansas City Marriott Downtown.
---
Emma Coleman Frost Leadership Development Institute
The Emma Coleman Frost Leadership Development Institute (LDI) is Alpha Sigma Alpha's conference for emerging leaders. At each event, collegiate members will spend a weekend delving into a variety of topics with trained facilitators. The curriculum does not include chapter operation training but focuses on the individual's development as a leader.
Learn More
---
The Academy
The Academy is Alpha Sigma Alpha's regional leadership conference dedicated to providing collegiate members with opportunities for personal development and leadership training.
Learn More
Volunteer
Get involved with Alpha Sigma Alpha! AΣA takes great pride in providing members with opportunities that make an impact. Our national programming focuses on growing strong leaders and empowering women. Become an event volunteer today.