Volunteer for the Alpha Sigma Alpha Foundation
The Alpha Sigma Alpha Foundation relies on donors to enable continued funding and it relies on volunteers to help the organization best serve donors and Sorority members. Foundation volunteers not only commit to charitable giving, but to service as well.
Volunteer Opportunities
Many opportunities exist for volunteering including but not limited to board service as an Alpha Sigma Alpha Foundation Board of Trustees member, sending handwritten thank you notes to donors, evaluating scholarship and individual grant applications, working with collegiate chapters on Foundation education, developing new ideas in fundraising and donor cultivation and more.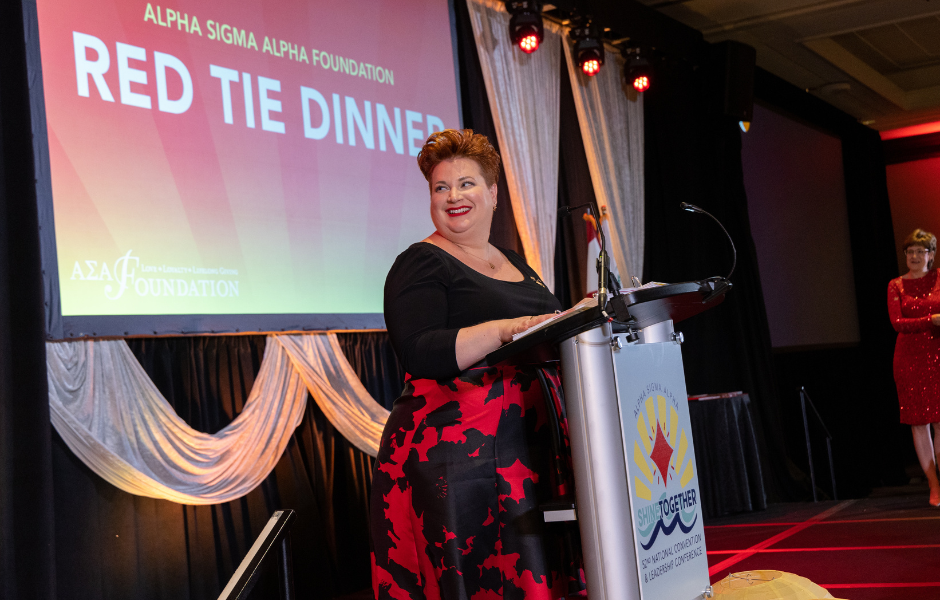 Board of Trustees
If you are potentially interested in serving as a trustee, please complete the interest form below. Please note that the Board of Trustees does not follow a set election cycle like that of national council and the needs of the board are evaluated regularly.
Short Term Volunteering
The Foundation is seeking volunteers for more short-term opportunities including scholarship application evaluation in spring, occasional onsite help at events, Joyously Give ambassadors (giving day promotion focus) and more. If you are interested in volunteering with the Foundation, contact us today to learn more.