Shop
Shop Alpha Sigma Alpha Merchandise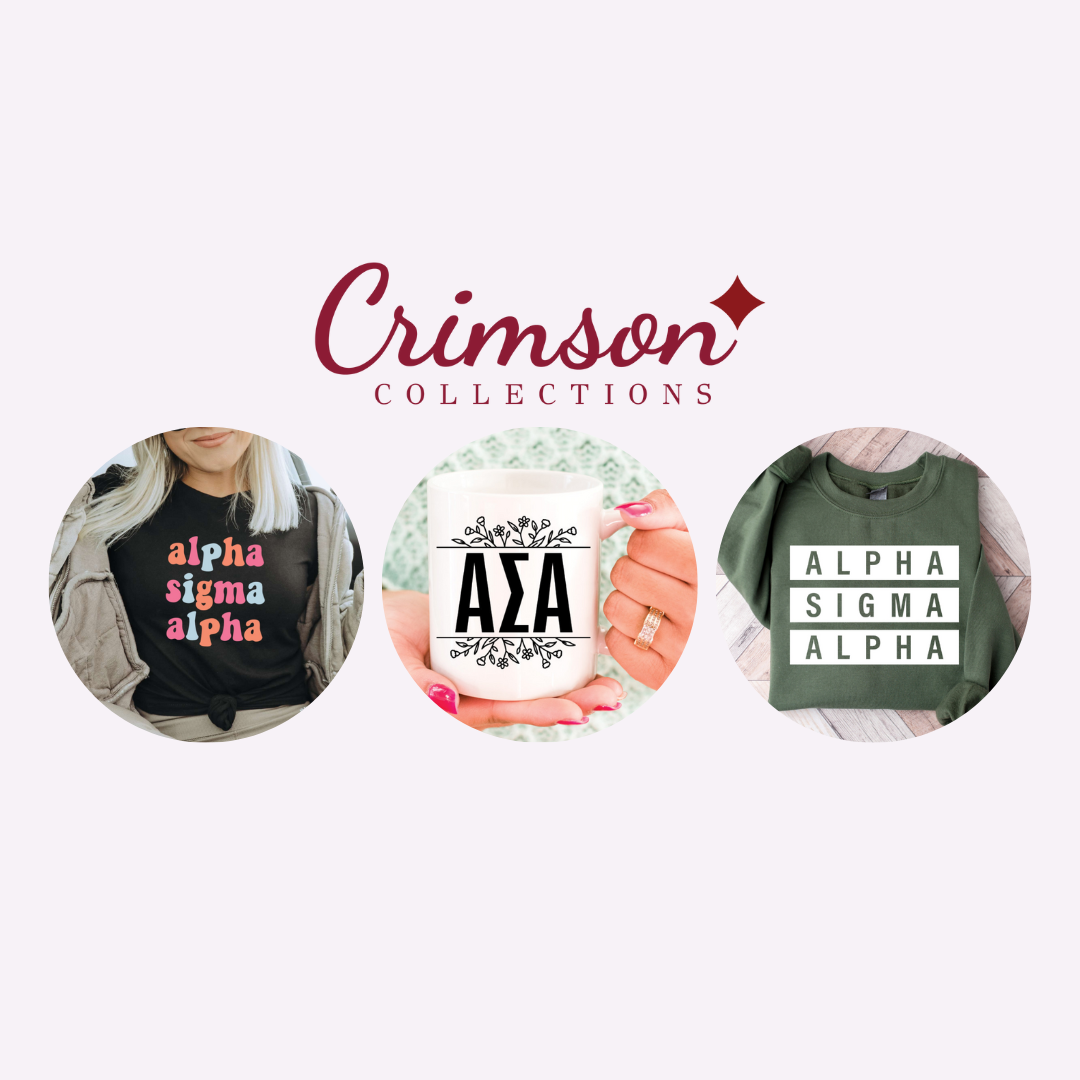 Crimson Collections
Crimson Collections is a one-stop shop for members to browse Alpha Sigma Alpha merchandise which includes accessories, apparel, gifts, jewelry, chapter supplies and more! Collegiate and alumnae chapters and associations also have the opportunity to create and purchase custom apparel through the Crimson Collections custom designs.
Greek Divison of Herff Jones
Herff Jones Greek Division offers a variety of Alpha Sigma Alpha jewelry. including rings, bracelets, necklaces, guards and dangles for your Alpha Sigma Alpha badge.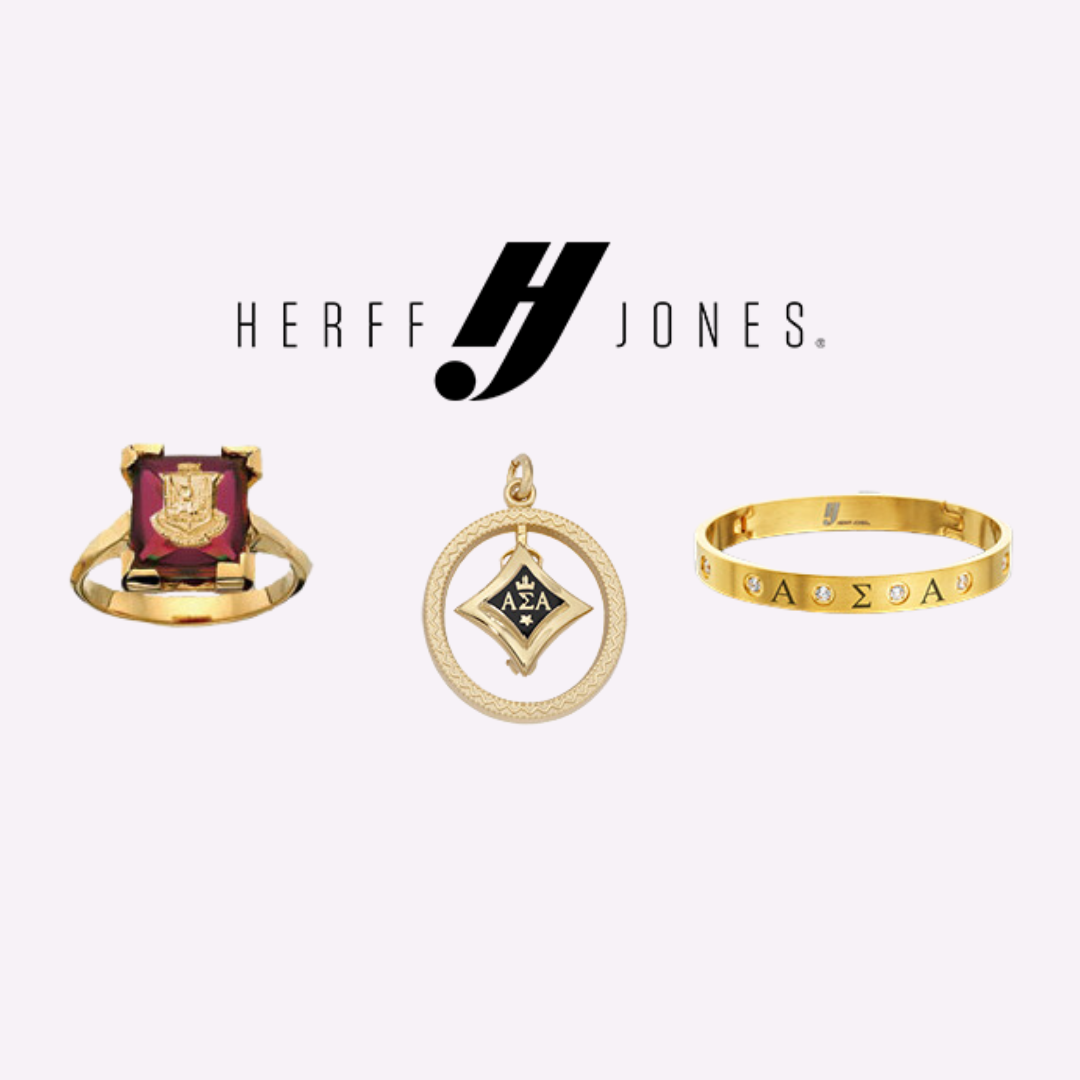 Ruby Points Napa Valley
Limited production Napa Valley wines made exclusively for the Alpha Sigma Alpha Sisterhood. 20% of your purchases will be given back to support Alpha Sigma Alpha's programming and educational efforts.
Upgrade Your Badge
One of the best ways to display Alpha Sigma Alpha pride is by wearing the Alpha Sigma Alpha badge above the heart. For members interested in upgrading badges, please contact Alpha Sigma Alpha's national headquarters for a Badge Upgrade Order Form.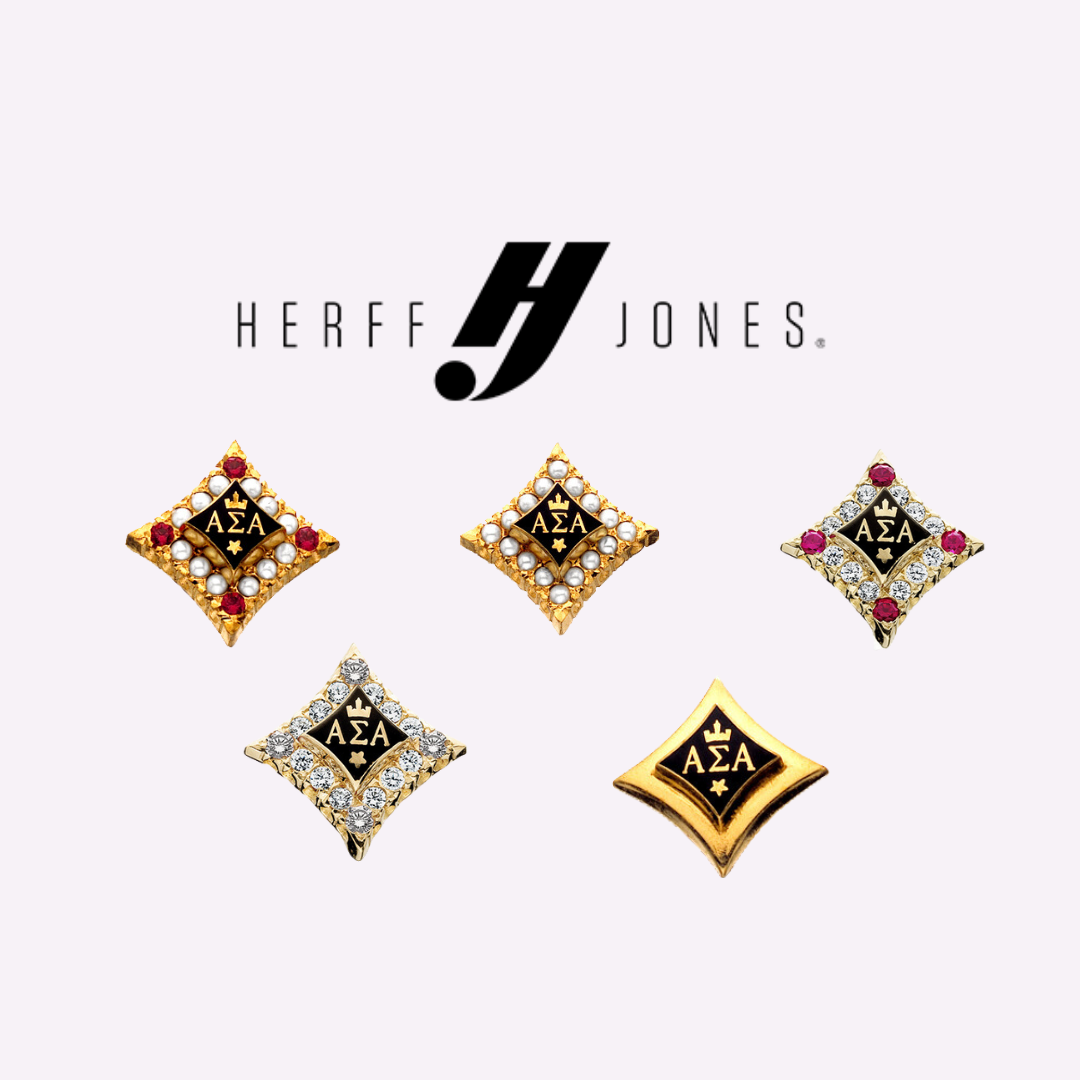 Alpha Sigma Alpha affinity programs exist to benefit our chapters and members. A percentage of the profit of all purchases from licensed vendors is sent to national headquarters and goes directly towards member services.
The Official Licensed Product Logo has been designed for Affinity Consultants' clients. Once a vendor has joined the licensing program for Alpha Sigma Alpha, all merchandise bearing our name and symbols will be identified by this logo.

Alpha Sigma Alpha's Brand Standards
It is imperative to use our primary brand marks properly. The Alpha Sigma Alpha Brand Standards Guide lists proper usage and resources for implement Alpha Sigma Alpha's brand into merchandise and designs.